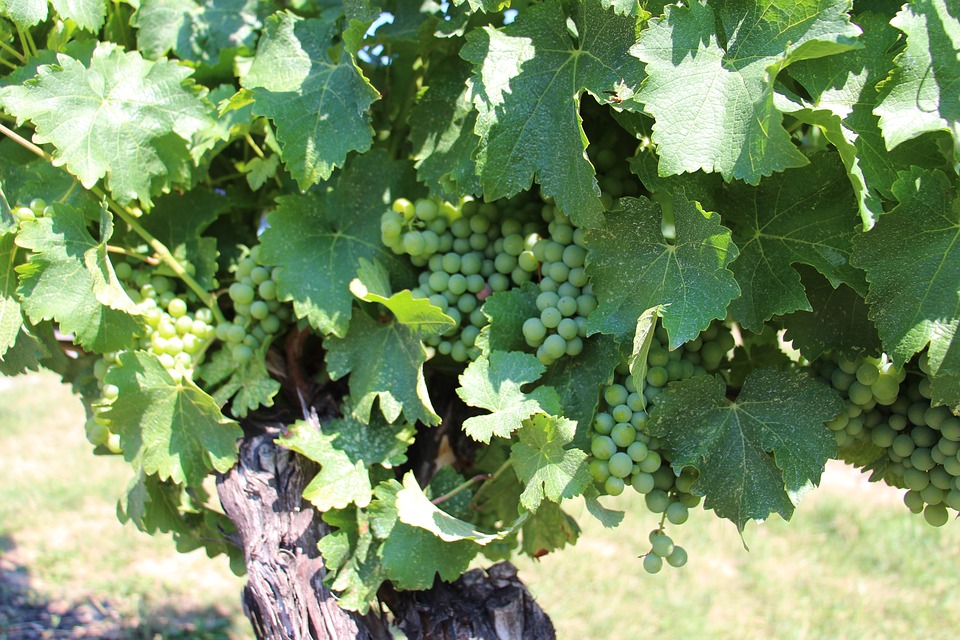 (image courtesy of pixabay.com)
The latest research published in the journal of Experimental Gerontology showed that 2 cups a day of grapes dramatically lowers metabolic decline in the brain. Grapes? Something as simple as grapes? To much of our surprise and delight, yes. The study parallels the advice that a glass of red wine per day is good for you. The abstract states, "natural compounds in grapes, such as resveratrol, are known for their antioxidant and anti-inflammatory properties. Some studies have shown a potential role for grapes or wine in slowing cognitive decline and other effects of aging." This is a direct quote from researchers who conducted an eye-opening study at the University of California: "Consuming grapes twice a day for six months protected against significant metabolic decline in Alzheimer's-related areas of the brain." The study participants were people that had some memory decline. The study used a neuropsychological assessments performed at baseline and at the conclusion of the study. Both assessments were paired with PET scans, which showed significant positive changes in the control group. "Grape polyphenols help promote antioxidant, anti-inflammatory activities and support brain health…from reducing oxidative stress in the brain to promoting healthy blood flow in the brain."
The Lesson This all boils down to the power of antioxidants. What's interesting is that the antioxidant value (ORAC) of 2 cups of grapes is 1,000. One scoop of Optimal Fruit & Veggie Plus™ has 20,000 antioxidant units. The 35 fruits and vegetables in this formula remain completely raw with all enzymes, vitamins and minerals intact, meaning your body feels the full benefit of its polyphenols and other antioxidants. If you can get the benefit mentioned in the University of California study by eating 2 cups a day of grapes, what could the benefit to your brain health by taking the antioxidant equivalent of 40 cups of grapes? You can determine that by adding a scoop a day of Fruit & Veggie to your diet.
It is important for me to select only the best for my athletes. Fruit & Veggie Plus is just one of the many powerful whole food supplements that I use with my athletes developed by OHS. We went through 12 bottles in 7 days. This powder not only loads my athletes with antioxidants from 23 raw fruits and vegetables but it tastes great!
I had one taste of Fruit & Veggie Plus and had to get some!  I love that it is whole food, low temperature processed, has live enzymes, provides a full day's servings of fruits and vegetables, is a gorgeous raspberry color, and tastes delicious!  My children love it and often sneak into the container to make a cool refreshing drink.
I know that very few, if any of my patients consume 6 servings of fresh fruits and vegetables a day.  Fruit & Veggie Plus is amazing because it gives 30 servings of raw fruits and vegetables with one scoop and it tastes phenomenal. This has become a staple of my practice and my patients nutritional program.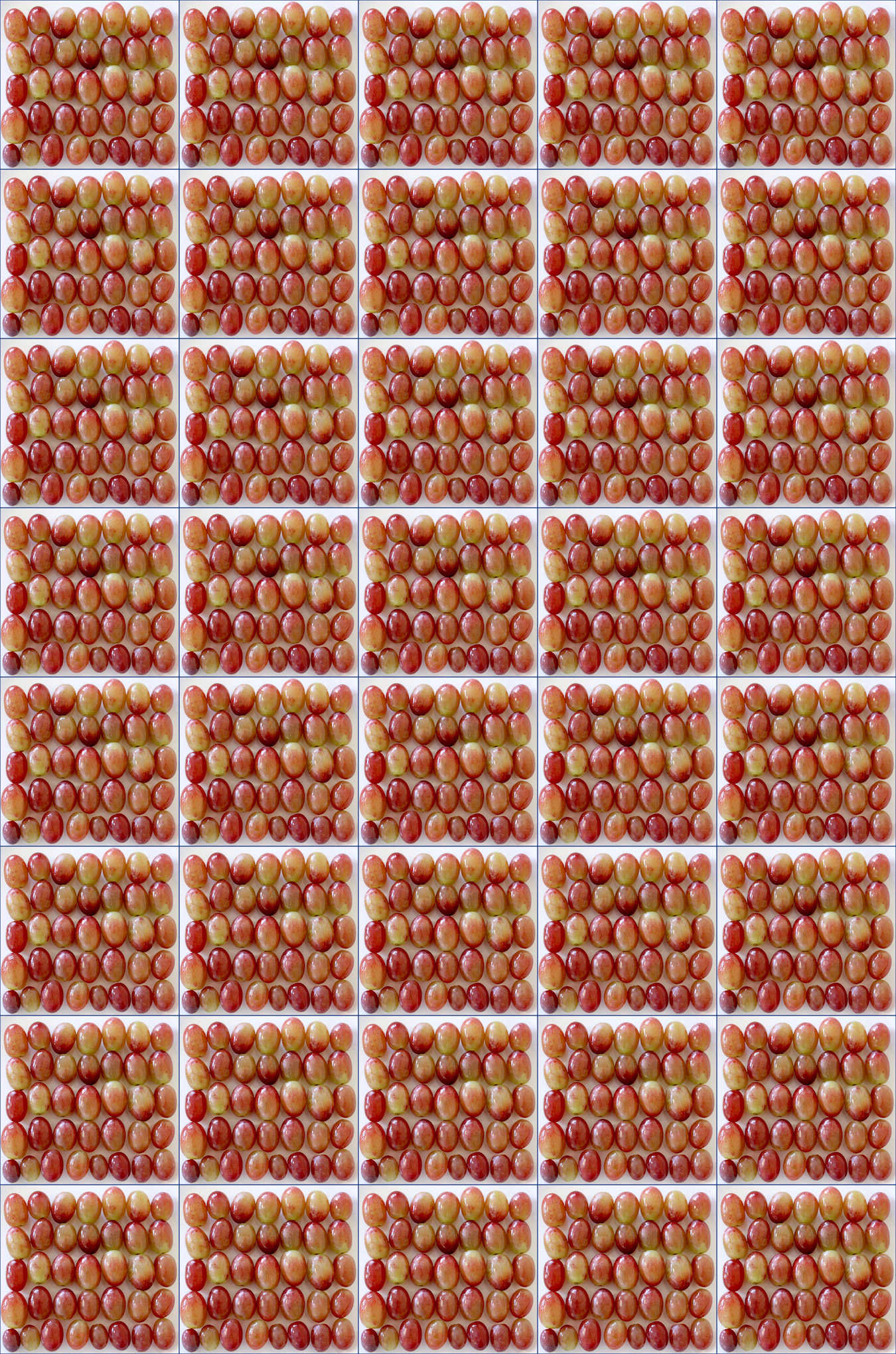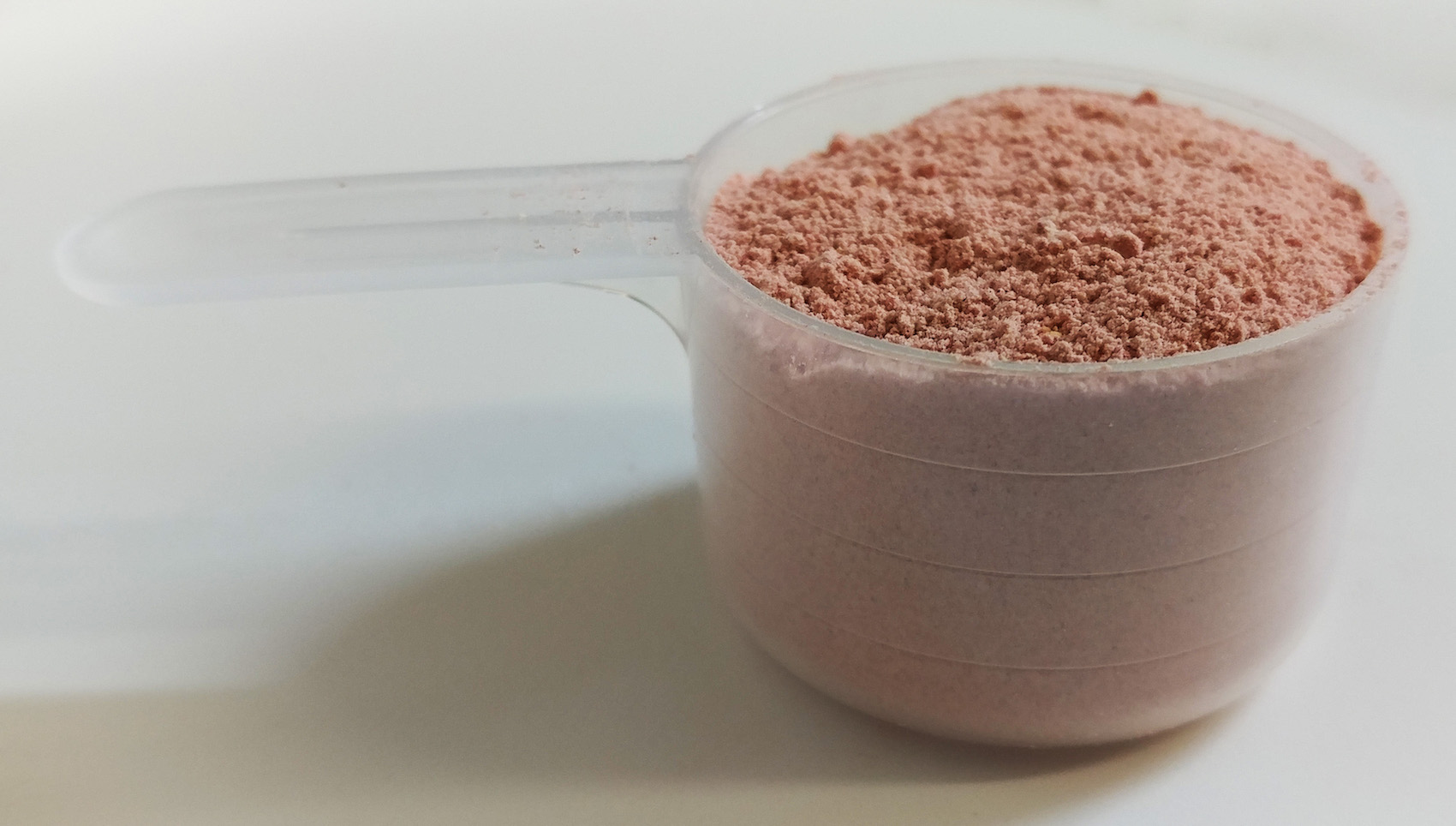 Here's a visual to give you an idea of what 40 cups of grapes looks like compared to one simple scoop of Optimal Fruit & Veggie Plus™. Both have 20,000 antioxidant units. It's not remotely close to scale but… we think you get the idea.