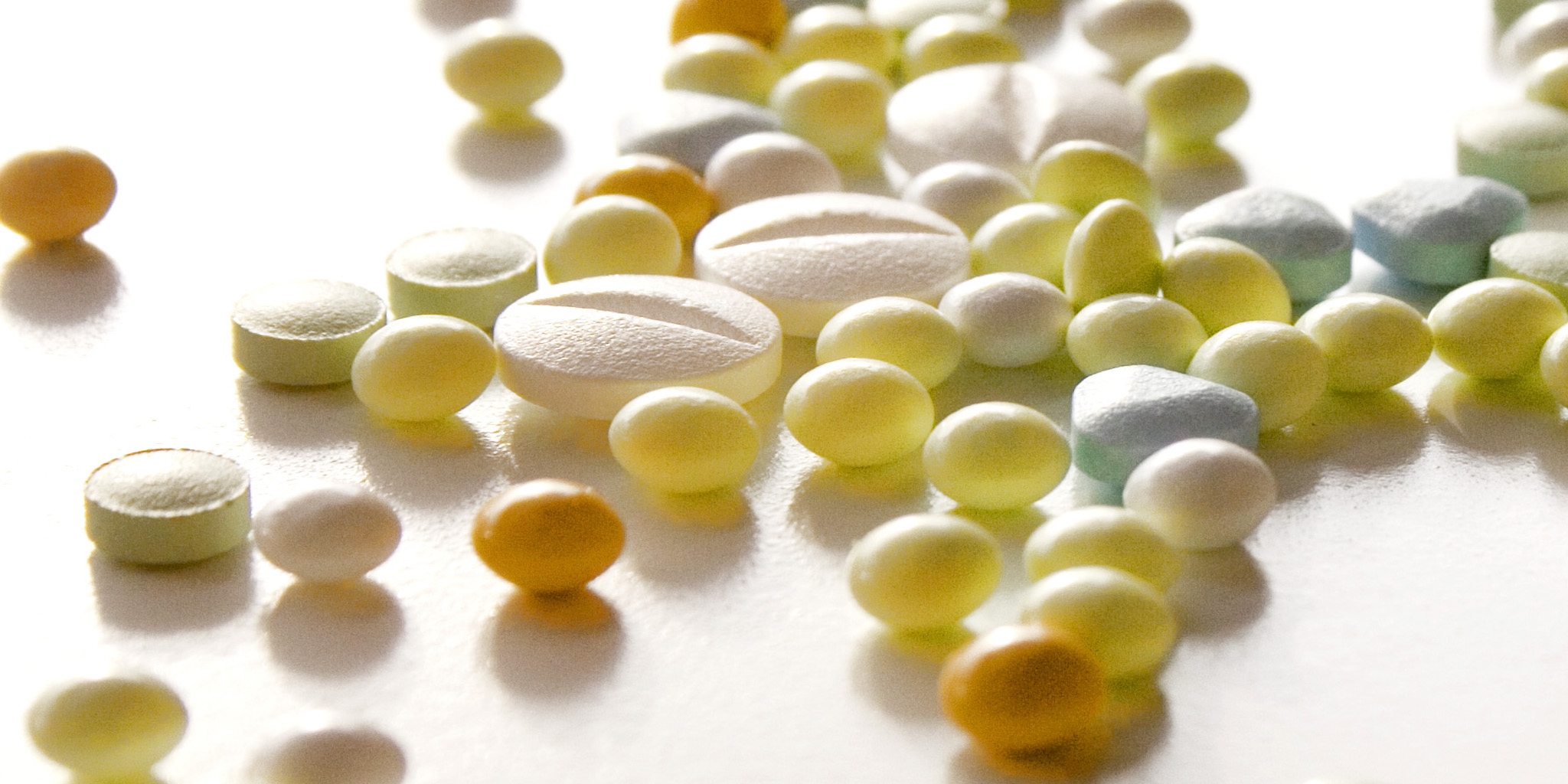 We need to talk about a touchy subject: pain medications, a.k.a. NSAIDS. When it comes to pain, be it from exercise, working out, getting old, or injury, it's perfectly normal to want to alleviate that pain as quickly as possible. We know NSAIDS come with health risks but we take them anyway because, well, what else is there? The latest research by the Karolinska Institute has unearthed yet another way NSAIDS are detrimental to our health: muscle building. Studies have shown that a daily intake of aspirin can cut your muscle gains by up to half. Participants, all of whom were aged between 18 and 35, were randomly split into two groups. Half were told to take a relatively high dose of ibuprofen (1,200 mg, which is a normal 24-hour dose) and the others a lower dose of aspirin (75 mg) every day for eight weeks. At the same time, the participants took part in weight-training exercises specifically designed to work the thighs two to three times a week with leg extensor movements. After the eight weeks were up, the researchers measured certain variables including muscle growth, muscle strength and anti-inflammatory markers in the muscles. They found that the muscles of those in the low dose aspirin group had increased in size twice as much as those who'd taken the ibuprofen. They also found that muscle strength was harmed by high doses of ibuprofen. So, weightlifter or not, it spells trouble for your muscle. The good news is the damage can be repaired, if not reversed, and you can heal up to 33% faster with a therapeutic plant enzyme approach.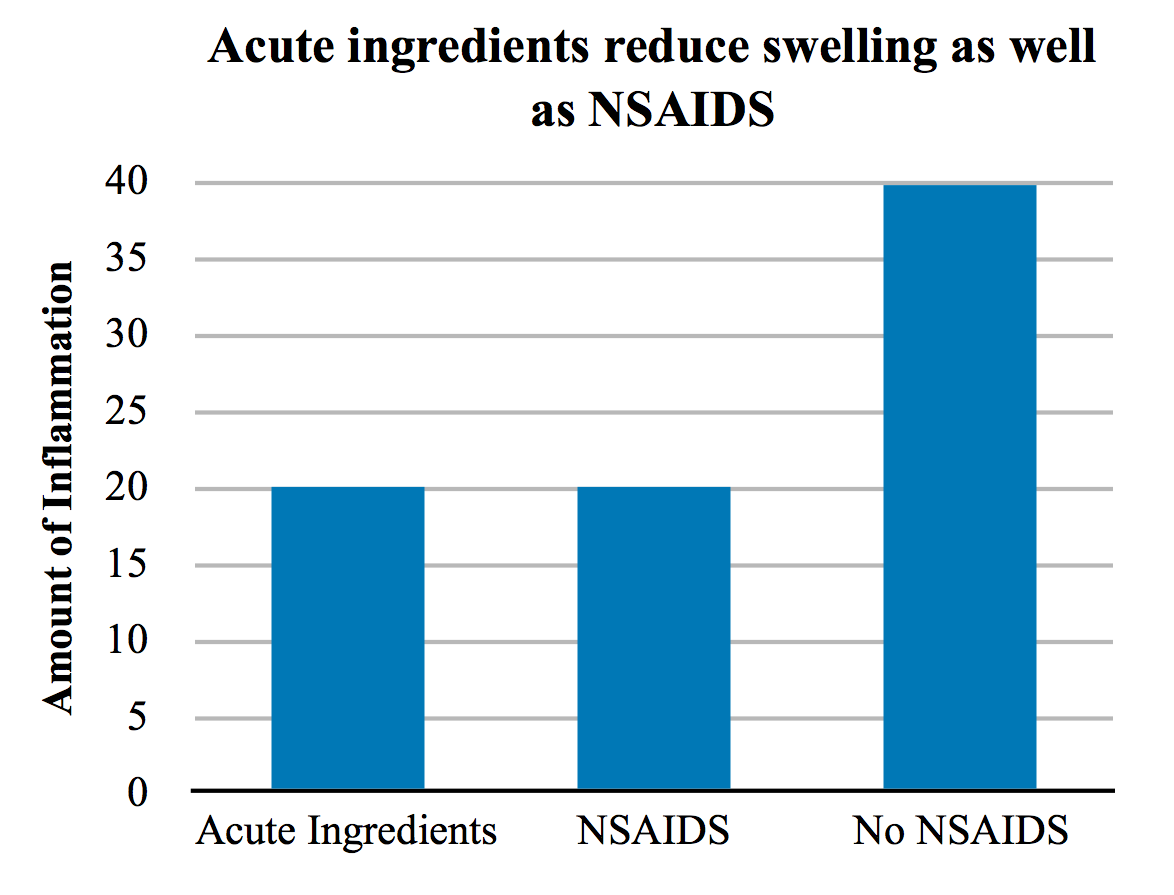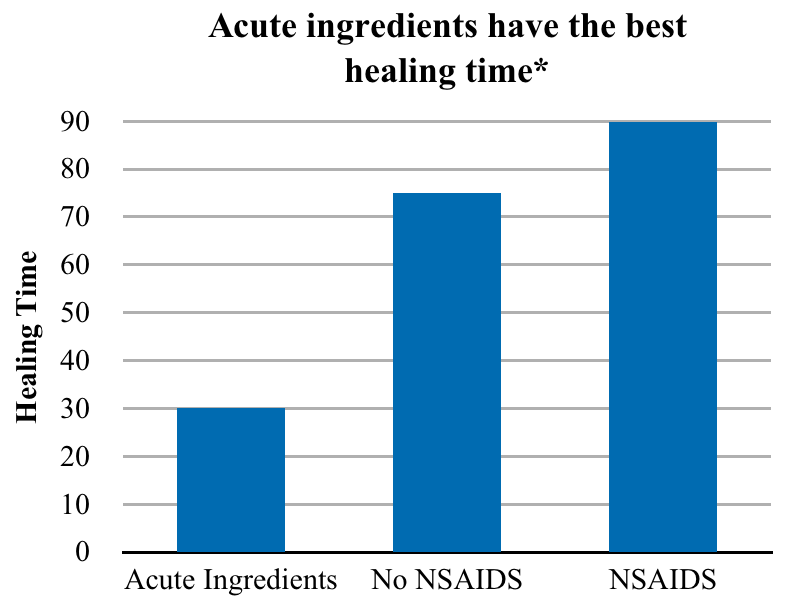 The New and Improved Optimal Acute™
We love getting feedback on our product formulas. While we wholly believe we are the best the market has to offer, that doesn't make us complacent. We're always looking for ways to improve.  Sometimes that means improving one formula or another. Even though we don't rush out our products and thoroughly analyze years of research, new information is always coming out. We like to take advantage of that. Pair the research with client feedback and you get something like the revised version of Optimal Acute™. What we've done is make a significant increase to the amount of turmeric and cut back on ingredients that often make consumers feel sick to their stomach. However, we haven't diluted the pain and inflammation-reducing benefits. Pain medication shouldn't be a risk-versus-benefit compromise. With Optimal Acute™ it's not.
Since I have chronic back problems, my chiropractor said I should try Optimal Acute. I live on a farm so there is always a lot of physical work, and my back was always hurting. A year later my pain has greatly improved. I'm amazed at how good my back feels. I think this product should be on everyone's shelf.
When it comes down to the wire, you can imagine how important it is to ensure that every athlete has the nutritional support to stay healthy, optimize recovery time and promote healing. The nutritional support from OHS was an important element in the things that combined to create a championship team.
I know OHS is going to keep me abreast of the latest developments and always provide me with the most fantastic, most health-promoting products available. Because my credibility as a doctor is on the line each time I recommend a product, it's very important to me—and saves me countless hours and worries—be associated with a company that is committed to supplying only the best.