Alzheimer's deaths are exploding.
The number of people dying from Alzheimer's disease in the U.S. has soared 55 percent over the last 15 years, according to a new report by the Centers for Disease Control and Prevention (CDC).
The incurable neurodegenerative condition which ultimately results in the loss of critical brain function, claimed the lives of 93,541 Americans in 2014, up from 44,536 in 1999.
Scientists say several factors are contributing to the trend, including an aging population, greater longevity, improved diagnoses, and an increased willingness among doctors to identify Alzheimer's as a cause of death.
Death rate up, home care increasing, stress mounting
The CDC notes that more Alzheimer's patients are dying at home, suggesting the burden of the disease is weighing more heavily on loved ones and personal caregivers, reports NBCNews.com.
"As the number of older Americans with the disease rises," says CDC Acting Director Anne Schuchat, "more family members are taking on the emotionally and physically challenging role of caregiver than ever before."
Alzheimer's currently affects 5.5 million Americans, according to Alzheimer's.net.
The CDC projects that by 2050 some 13.8 million people age 65 and older will be diagnosed with the debilitating disorder.
However, according to Changiz Geula, of the Northwestern University Feinberg School of Medicine, Chicago, Alzheimer's disease is NOT a natural part of aging, but is a result of toxic amyloid buildup in the brain, which has been found in people as young as twenty.
A disease of modern society
Modern factors such as western diet and lifestyle appear to be indicated the rising number of Alzheimer's cases and deaths, as the highest rates of Alzheimer's are diagnosed in the U.S., Canada, Australia, New Zealand and western European countries such as Britain, Norway, Sweden, Finland and Switzerland.
Rising rates of Alzheimer's are now affecting close Western allies such as Israel and South Korea. Rates are also rising in China as it adopts a more Western lifestyle.
Alzheimer's disease is very rare or non-existent in India, Turkey, Ukraine, Syria and Russia.
Some point to better diagnostic tools in Western countries partially explaining the high rates, but that doesn't account for the extremely low rate of Alzheimer's in such advanced countries as Singapore, Japan and even Greece.
Diet, exercise and supplements crucial
A recent study has confirmed what neurologists have long believed—EXERCISE helps prevent the onset of Alzheimer's.
According to a report from the University of British Columbia, older people who exercise regularly have a significantly lower risk of developing the progressive brain disorder.
The study also found that people with Alzheimer's who keep physically active are better able to perform routine daily activities than those who are sedentary.
Prevention.com, a site dedicated to prevention of diseases in general, says a healthy diet is another Alzheimer's prevention aid. They suggest plenty of fruits, vegetables, berries, and foods high in Omega-3 fatty acids.
They also suggest limiting or avoiding junk food, trans-fats and sugar—all of which promote Alzheimer's.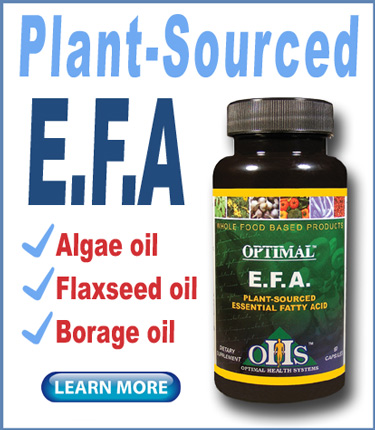 Supplementing all essential vitamins and minerals is critical; however, essential fatty acid (EFA) and probiotic supplements deserve special mention.
EFAs have long been recognized for their brain support, and research is mounting that a healthy gut is critical to maintaining a healthy brain via the "gut-brain axis."
Read more about brain-supporting supplements at the Optimal Health Systems website:
Opti-Brain
(No limits neuro enhancer, including vitamins and minerals.)
Optimal E.F.A
(Plant-sourced pure EFA, with borage and algae oils.)
Optimal FloraPlus
(Nine-strain stabilized probiotic blend.)
– – –
Sources: Northwestern.edu, TheWeek.com, Prevention.com, Alzheimers.net.