Natural health practitioners have recommended saw palmetto for urinary tract infections, among other ailments, for centuries.
Now a new study shows it works as well, or better, than pharmaceutical prescriptions for enlarged prostrate.
Serenoa repens, commonly known as saw palmetto, is the sole species currently classified in in the genus Serenoa.
It is a small palm, growing to a maximum height of eight to ten feet.
It is endemic to the subtropical Southeastern United States, most commonly along the south Atlantic and Gulf Coastal plains.
The new research is a meta-anlysis study which reviewed 27 earlier studies published between 1983 and 2016. The total number of participants included in the research was 5,800 men.
Researchers concluded that when it comes to benign prostatic hyperplasia (BPH), saw palmetto berry is better than the common drugs prescribed by doctors.
BPH, also known has enlarged prostrate, is common among middle-aged and older men. BPH is now so common that more than half of all men will suffer from it in their lifetime, and 85% of men over 85 will suffer from it.
Twelve of the studies in the meta-analysis were observational and 15 were controlled. All of the studies used 320mg of saw palmetto berry extract.In each of the studies, saw palmetto was compared to a placebo or to prescription drugs.
The compared drugs included alpha-blockers, like tamsulosin; 5-alpha-reductase inhibitors, like finasteride; and others.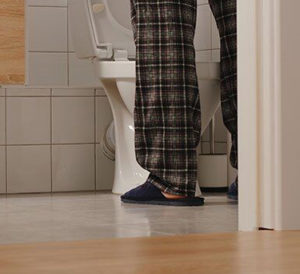 Compared to a placebo, saw palmetto berry significantly reduced the number of times men woke up at night having to urinate.
Participants, on average, had to go 64% less often. Urine flow also increased significantly when taking the saw palmetto.
When compared to alpha-blockers, like tamsulosin, the difference between drug and herb was not significant; however, International Prostate Symptom Scores (IPSS) improved more on saw palmetto.
This means the herb rated as least as good as the popular drug therapy.
Saw palmetto was equal to tamsulosin for night time awakening, urine flow and prostate size. When saw palmetto was compared to the 5-alpha-reductase inhibitors, IPSS improved equally.
In short, saw palmetto berry extract was able to significantly improve IPSS, urine flow, night time awakening to urinate, quality of life, and prostate size.
Long-term studies that lasted a year or longer presented saw palmetto in even better light: Quality of life improved by 1.31 points and prostate volume shrunk by a full 5.37 ml.
This study, as a meta-analysis, is very helpful in clearing up the contrary reporting on the benefits of saw palmetto.
Many government sources, such as the American Cancer Society, are quick to point out that contradictory studies have been inconclusive. In these cases a meta-analysis is crucial.
Since a meta-analysis is a review of many other studies, it is far more accurate in determining what has been consistent over time.
And the evidence was clear: Long term use of saw palmetto is beneficial, safe and well-tolerated.
Saw palmetto is one of the ingredients comprising the potent proprietary formula in Optimal Opti-T.
– – –
Primary study documentation: Wiley.com (online library)
Other sources for this article: GreenMedInfo.com, Wikipedia, VeryWellHealth.com.